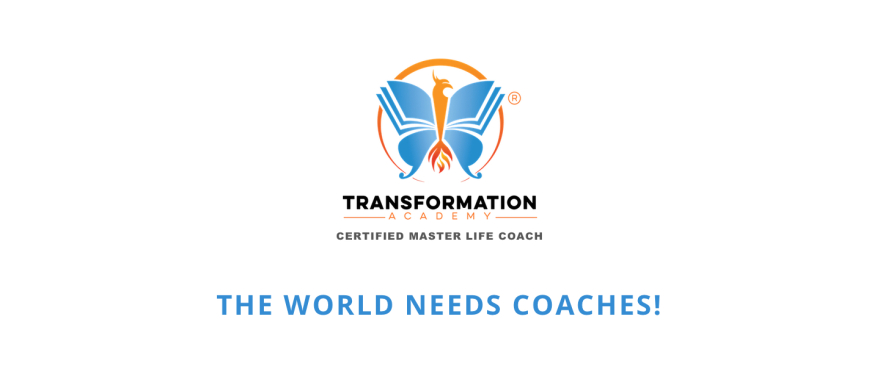 Have you ever thought about becoming a Professional Life Coach?


Now more than ever, people are seeking
support, guidance, motivation, validation, and accountability
from personal and professional coaches.
LIVE THE LIFE-COACH LIFE!


Imagine how good it would feel to be part of the solution!
...to be helping people accomplish goals and overcome hurdles.
...to be an agent of change and improvement!
Become a Life Coach and create a purpose-driven business doing what you love—helping people transform their lives. (Or use the tools to transform your own life!)
BECOME A CERTIFIED LIFE COACH!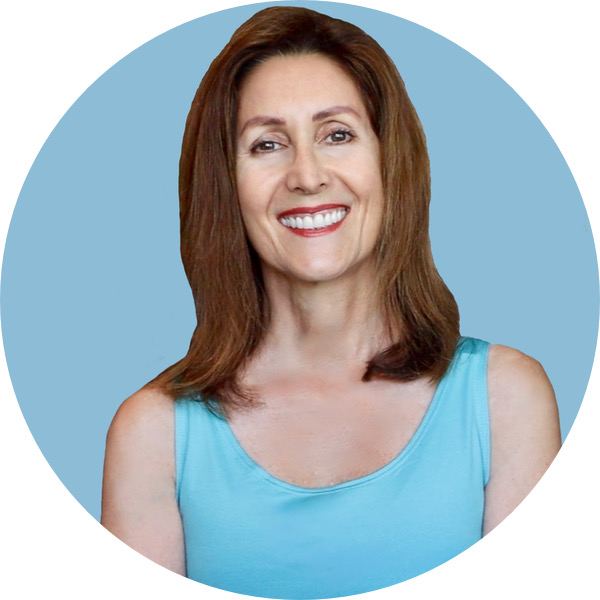 My name is Michelle and I have been a coach for over 20 years and have loved it! And now, the trainers at Transformation Academy have given me the opportunity to help you become a Certified Master Life Coach for 50% off!
The Certified Master Life Coach program gives you four additional certifications:
Professional Life Coach, Life-Purpose Coach, Happiness Coach, and Goal Success Coach

BECOME A CERTIFIED MASTER LIFE COACH
The Master Life Coach certification program is regularly $497,
but with my discount for you, it's 50% off!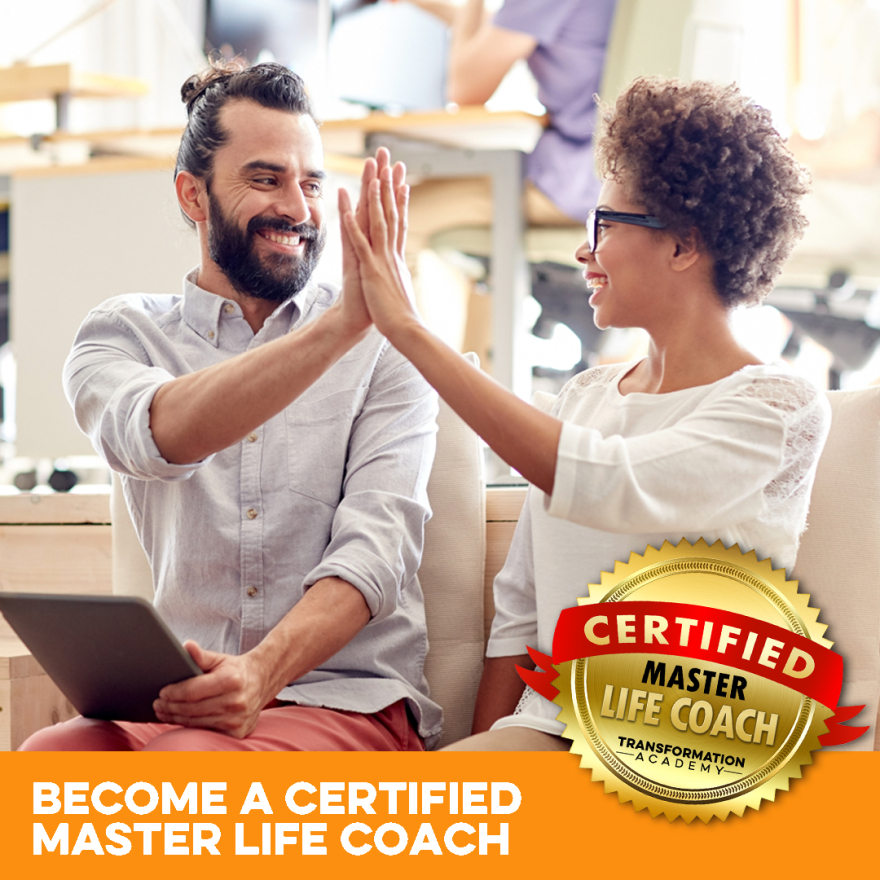 Over 80+ courses and certification programs offered that have been trusted and loved
by over 700,000 students across the globe.

These courses can help you become a certified life coach, build a coaching business,
or simply equip you with valuable soft skills you can apply to your career and personal life.

Explore our catalog to get started!


GET CERTIFIED!




DOES ANY OF THIS SOUND FAMILIAR?
You are a transformation junkie on a journey of personal development, and you want to fulfill your life's purpose, live your passion and reach your potential!
You want to use what you learn to make a difference in people's lives, and you want to become a life coach but DON'T KNOW WHERE TO BEGIN or what you really need.
You want to improve your coaching skills, confidence, and credibility, but TRAINING is normally too EXPENSIVE and it takes too long.
You're tired of playing small and want to create a thriving life coaching business but you don't know how to MAKE MORE MONEY without feeling like a slave to your business.

You're a therapist, writer, speaker or other professional who wants to ADD LIFE COACHING TO YOUR SERVICES and need a crash course to get you up and running quickly.
If any of this resonates with you, we've got GREAT news for you… You are SO in the right place!




Finally! A life coach training program that is as fun, time-sensitive, and unique as you are!
(And affordable, too!)
WHAT YOU GET
The Master Life Coach program includes the foundational Professional Life Coach Certification
and three additional niche coaching certifications (Life Purpose, Happiness & Goal Success).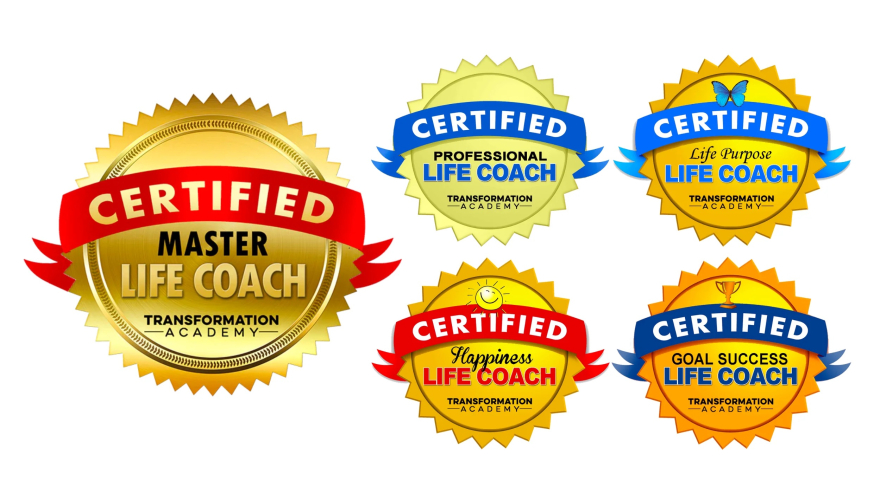 Proven, step-by-step life coaching packages that you can use with your clients and already know exactly what to do and say during each session to help your clients achieve specific results and reach their goals.
Short-cuts to knowledge of industry best practices, methodologies, and techniques that would take you months or even years of research and study and learn. (We've done the work, now you can benefit from it!)
Done-for-you forms, templates, questionnaires, and agreements to give your business a jump start and save you time.
PLUS get certified as a coach in 3 high-demand coaching niches (happiness, life purpose, and success), as well as receive the Master Coach Certification.
AND identify your tribe of ideal clients who you will love to work with and who pay you well!
Our Master Life Coach Certification (and niche certifications) offer you all this and MORE!


BECOME A CERTIFIED MASTER LIFE COACH
In this self-paced virtual program, we will personally walk you through everything you need to know and do to jump-start your life coaching business!


Yes—that's right—the courses are user-friendly and self-paced, meaning you can complete them as fast or as slow as you want from the comfort of your own home (or Starbucks, or a neighbor's house) and even in your pajamas!


Our programs are video-based and available 24 hours a day for life, so you can access them anytime from any device.


Downloadable workbook materials are included that you can print out in order to complete the activities (which is the best part of the program). You also get to use these materials with your clients as your own! Plus, professionally printed workbooks are available, too.


The material is engaging and fun because we're silly and like to have a good time! But the videos can also be sped up if you want to take it all in and only have a short time to do it.


You get to join a community of like-minded coaching students to network and get feedback.


You will receive an official certification for each of the individual niche coaching certifications PLUS the Master Coach certification when you've completed all 4 courses. You'll also receive the official logos for each, which you can use in your marketing material however you wish.


You also receive a FREE listing in our coach directory!


Oh, and the fact that you'll benefit from Transformation Academy's strong reputation in the coaching and personal development field, our psychology-based curriculums, and the proven, effective methodologies and techniques you'll learn (which are the exact methods we've used for years)!

We're sure you can already see the TREMENDOUS VALUE that we offer through our certification program…
But, if you consider that other coach certification programs cost THOUSANDS of dollars… take months (or years) to complete… then you can TRULY see the value!

We used to charge much, much more for this exact same program when we used to conduct the training in person ($2,000+ plus travel and lodging)... until we decided to offer a completely self-paced version that is ACCESSIBLE to everyone, no matter where you live or your financial situation! We believe in democratizing education and coaching!

Not to mention how much money, time, and energy we invested in mastering these areas and how much time, money, and headache this program will save you.
BECOME A CERTIFIED MASTER LIFE COACH

MEET THE INSTRUCTORS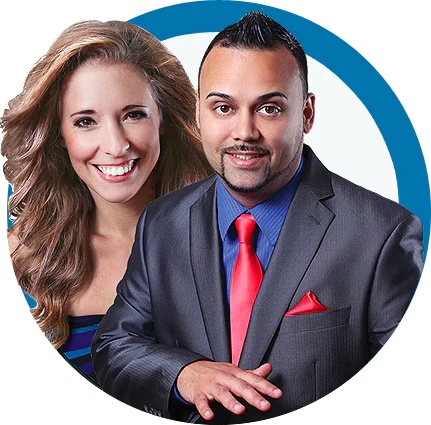 Joeel & Natalie Rivera
We are Joeel and Natalie Rivera—your soon-to-be coach trainers! (Yes, we're married AND work together… 24 hours a day… and we LOVE IT!) Below we'll tell you our story, briefly… the REAL story. The one that wasn't always easy but that led us PERFECTLY to this place of living out our life's purpose and creating the thriving business (and the FREEDOM that comes with it) that we always wanted!


We seek to ignite a revolution of personal freedom through entrepreneurship, empowering each individual to reach their potential and fulfill their life's purpose.

We are freedom junkies and serial entrepreneurs who empower INDIEpreneurs to create a purpose-driven business and fulfill their life's purpose. We specialize in teaching people how to use their gifts to make money by teaching what they know and love through life coaching and online courses. Joeel has a Master's Degree in Counseling and Education and is currently completing his dissertation for his Ph.D. in Psychology, with an emphasis on happiness.

In 2014, when we converted our print magazine into digital format, we found we could reach an exponential worldwide market at a fraction of the time and cost. This inspired us to officially become INFOpreneurs. Then, in 2016 we received a proverbial "kick in the pants" to go "all-in" when Joeel fell ill after traveling overseas. Unable to leave the house, we continued to teach and empower others by turning our in-person workshops, speeches, and coach training programs into online courses.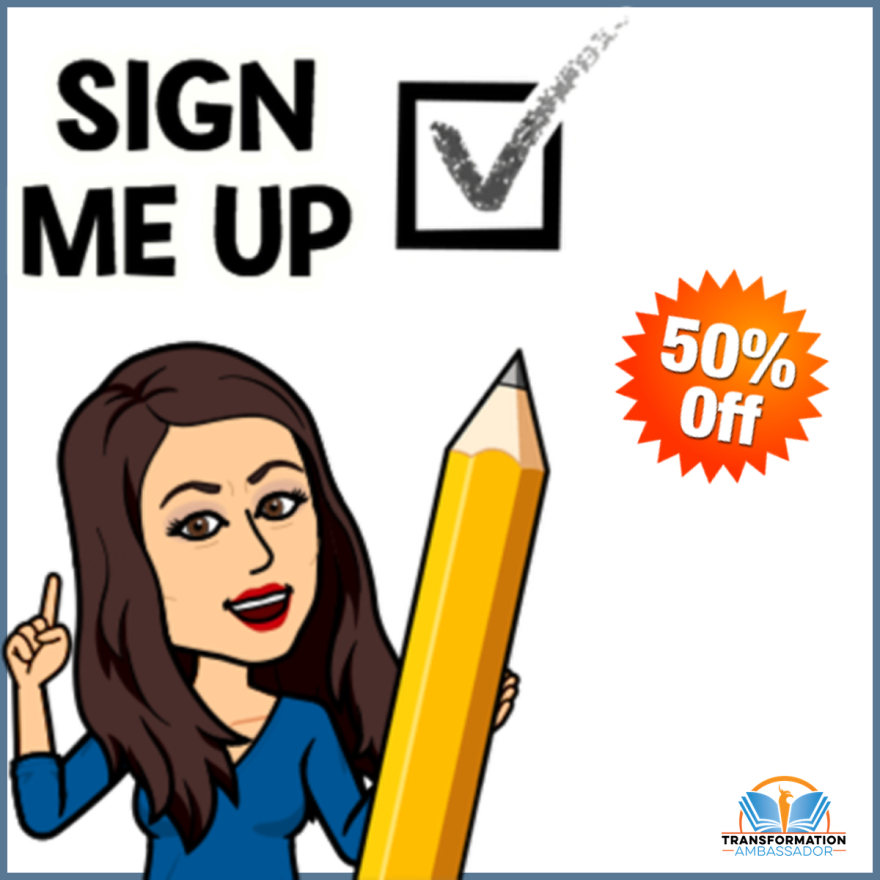 GET CERTIFIED!
Hear more of what our students have to say...
700,000+ Students from 200 Countries Can't Be Wrong!

BECOME A CERTIFIED LIFE COACH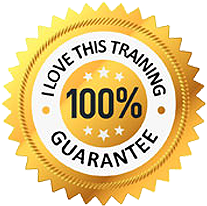 THE "I LOVE THIS TRAINING!" GUARANTEE
We are so confident that this Life Coach training program will transform your coaching business that we're offering an unconditional, no-questions-asked, 30-day money-back guarantee.
If for whatever reason the program does not satisfy you, simply send us an email within 30 days of your purchase and we'll refund you right away. No explanation needed. No monkey business.
Give it a try... Thousands of thriving, grateful students can't be wrong. The only thing that we ask in return for this amazing deal is for you to truly apply what you have learned and then use it to transform the lives of those around you!

WE ARE TRANSFORMATION!
100 of Our (Now) 200,000 Students from 195 Countries

I'M READY TO GET CERTIFIED!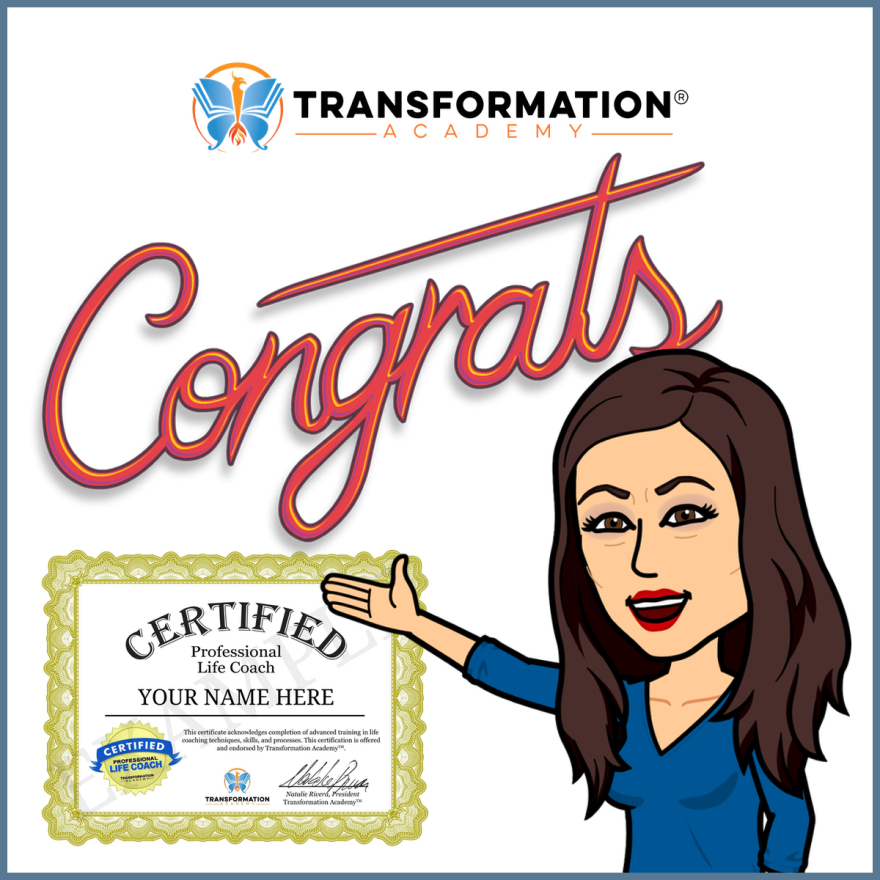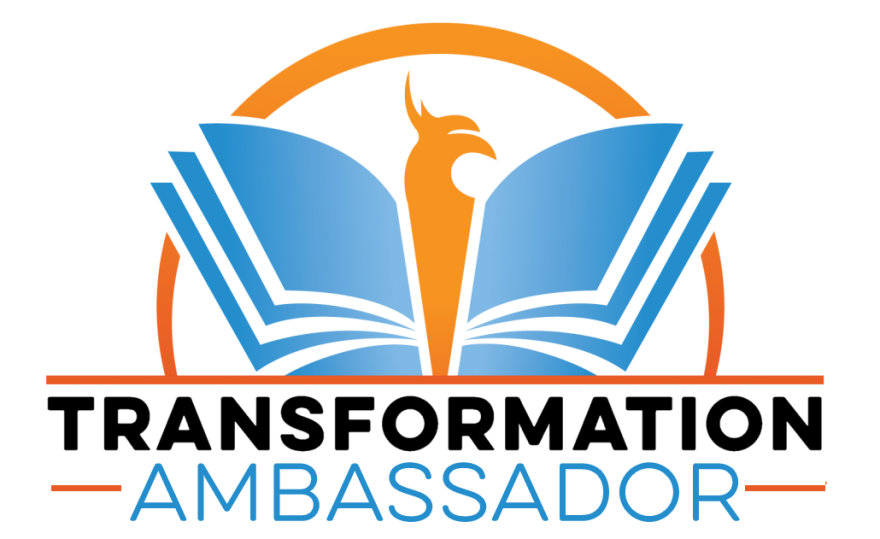 Michelle Volz, Transformation Ambassador