PERFORMANCE COACHING


WHO IS THIS FOR?

"I am a strong and capable person. I'm a professional.
I have skills and experiences that people respect.
But... I am bumping up against some "people issues," and
I could use some support getting past the hurdles these issues are causing."

Yes, Michelle! I Want a Performance Coach On My Team!
Right Now Only One Payment of $1,997

Free consultation to see if Performance Coaching is right for you.
No obligation. No risk!
"My definition of success goes beyond money and business accomplishments..."

SUCCESS ALSO INCLUDES
my health and well-being,
showing up in life as my best self,
participate confidently and authentically,
living in alignment with my values, and
having positive relationships with others.
MENTAL BLOCKS LIMITING BELIEFS BLIND SPOTS STRAINED RELATIONSHIPS
Does it feel like something's holding you back?
Is there something inside you that blocks what you want from coming to fruition?
Are you stuck... unable to break through a hidden barrier?

It's time to get to the heart of the matter:

uncover those blocks
and clear the way for
getting where you want to be in life!
Be the version of yourself that you've always envisioned:
Empowered, confident, at ease, and in harmony with others.

OVERCOME AND OPTIMIZE
The focus of Performance Coaching is to optimize productivity and well-being, both in work and in life.
Performance Coaching is about helping people reach their full potential by guiding them to overcome hidden mental and emotional barriers to success. The drive to succeed is already there, we just need to work through the mental blocks and psychological obstacles that stand in the way.

CUSTOMIZING "SUCCESS"
"I've accomplished a lot, but I'm capable of so much more..."
Success means different things to different people. It is your definition of success that becomes the primary driver of the Performance Coaching goals. Once you define success, it's important to have a mindset that matches the desire.

MINDSET FOR SUCCESS
Michelle's experience and wisdom are evident in the way she assists clients with developing and maintaining a mindset for success.

The strength of Michelle's Performance Coaching is in guiding clients to:
clear mental blocks

uncover blind spots

recover from setbacks

overcome upper-limit barriers

communicate optimally in relationships
"As an experienced psychotherapist (before I became a Performance Coach), I was trained to "go for the pain," because that's what people needed help with most: breaking free from mental and emotional challenges. It's like being a detective, figuring out what the root of people's internal struggle is, then helping them process it, so they can overcome it and grow beyond it once and for all."
~ Michelle Volz
People who work to clear away negativity create space for positive things to happen, which is exactly what Michelle guides her clients to do.
The heart/mind connection cannot be denied, and Michelle Volz is an expert at getting to the root of the matter that occupies a person's heart and mind - to help clear the path for success and well-being.


THE BENEFITS OF PERFORMANCE COACHING
Performance Coaching involves various coaching strategies that support personal development and mental wellness which include:
boosting self-confidence
changing limiting beliefs
managing mental energy
overcoming imposter syndrome
finding solutions for procrastination
best practices for time management
the core belief of deserving success
keeping your body budget in balance
cultivating willpower and self-discipline
setting up habits and rituals for success
staying focused during distracting times
sustaining motivation and positive mood
uncovering blindspots that impede success
breaking through hidden self-imposed upper limits
using communication that brings results, not conflict
unraveling old narratives from your thinking process
defining success, and clearing the path for achieving it
identifying "energy leaks" in your life, and repairing them
maintaining prosperity consciousness and a success mindset
knowing your competition, and resisting the comparison trap
allocating your time with others in a way that supports your goals
I am my business; my business is me: clarifying your personal brand identity
unraveling negative reactions to people and situations (not taking things personally)
mind/body balance: reducing body tension for increased creativity and productivity
RESETTING THE THERMOSTAT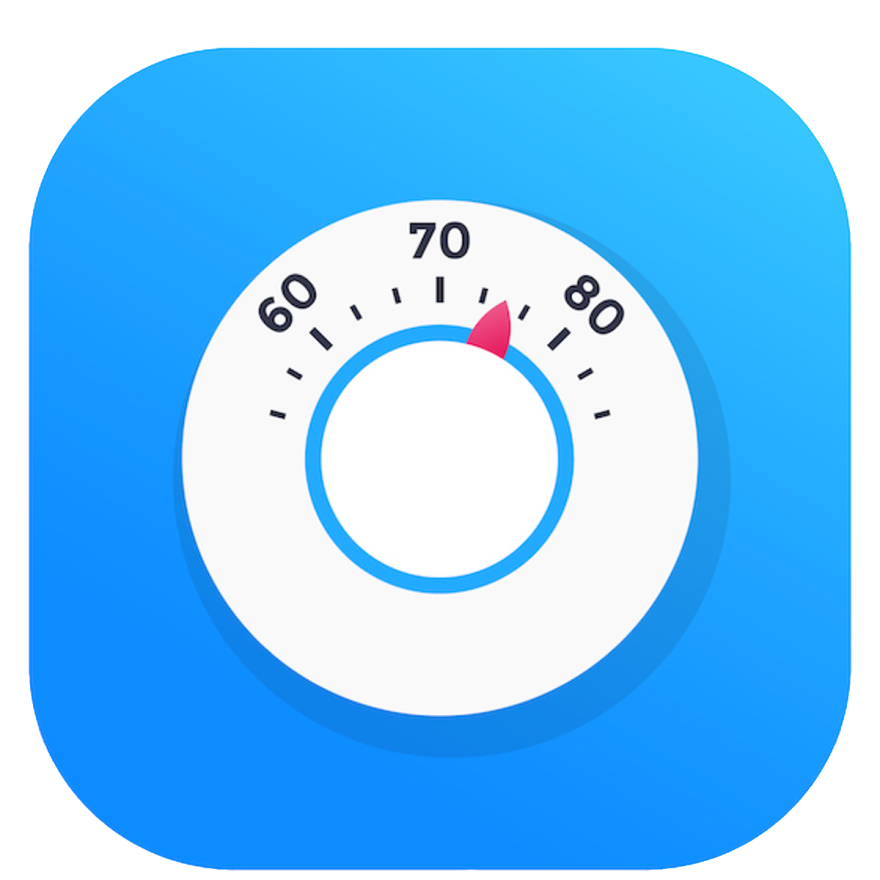 Think of Performance Coaching as support in resetting your own internal thermostat for success. Perhaps your thermostat is set too low - coming from your belief about who you are, what you deserve, what you can do, and so on.
When the thermostat setting is too low you will only achieve so much in life before you trip the setting and stall out at that level. But what if you could raise that setting to a higher level? What if you could push past that self-imposed limitation to achieve what you've always wanted for yourself?
You can, and I am here to support you with that.

Free 30-Minute Consultation Intro Session (no obligation)

PERFORMANCE COACHING SESSION PACKAGE
The Performance Coaching session package contains:
Four online deep strategy coaching sessions
Coaching sessions are 90-minutes in length
Also included are three 15-minute accountability check-in calls (in between sessions)
Performance Coaching session packages are paid for in advance of the first session.
A free introductory consultation meeting is available. No obligation.
Coaching package remains redeemable within six months from registration date.
FREE CONSULTATION
Interesting in exploring Performance Coaching? Here's a way to have an informal discussion to see if this is what you need right now, at no cost. Click on the image below to schedule a one-time 30-minute free Zoom consultation call.
Or, email motivexinc@gmail.com to request an appointment.

REGISTRATION
Enrollment for Performance Coachings involves three easy steps:

1. Pay the registration fee by clicking on the square image below.
2. Schedule your first session using this calendar link, or email motivexinc@gmail.com.
3. Complete the Performance Coaching Intake Form.

STEP ONE: ENROLL & PAY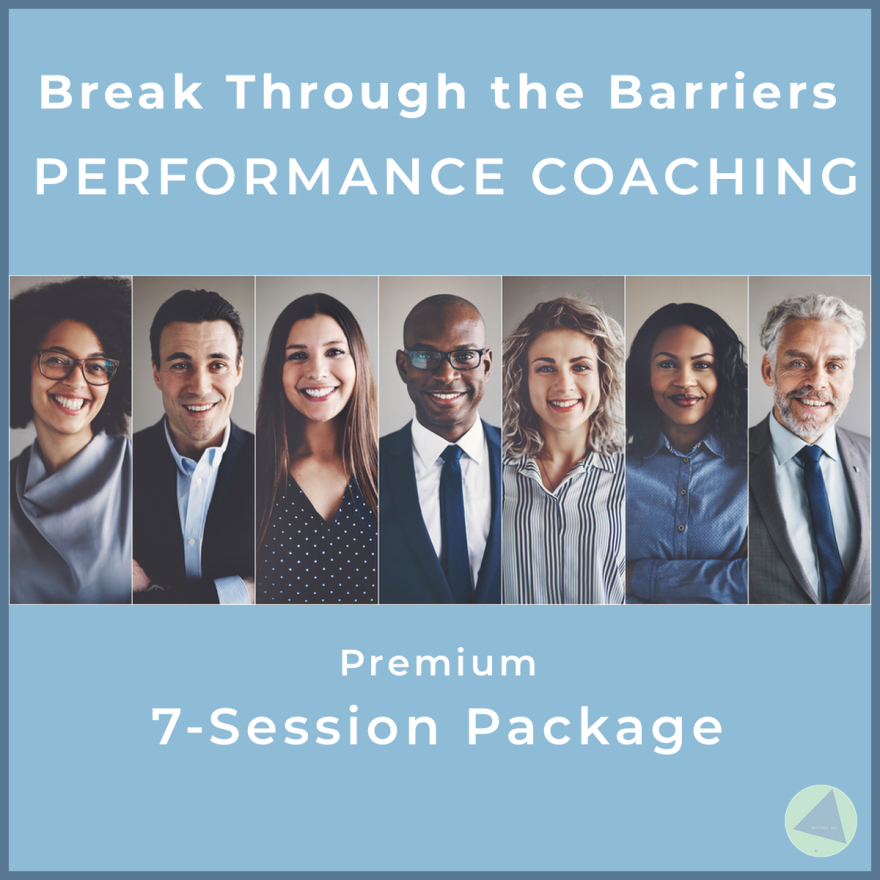 Click here to go to checkout.

STEP TWO: SCHEDULING
Once payment is received, we'll figure out which day and time work for your schedule.
Click the image above to send an email to motivexinc@gmail.com.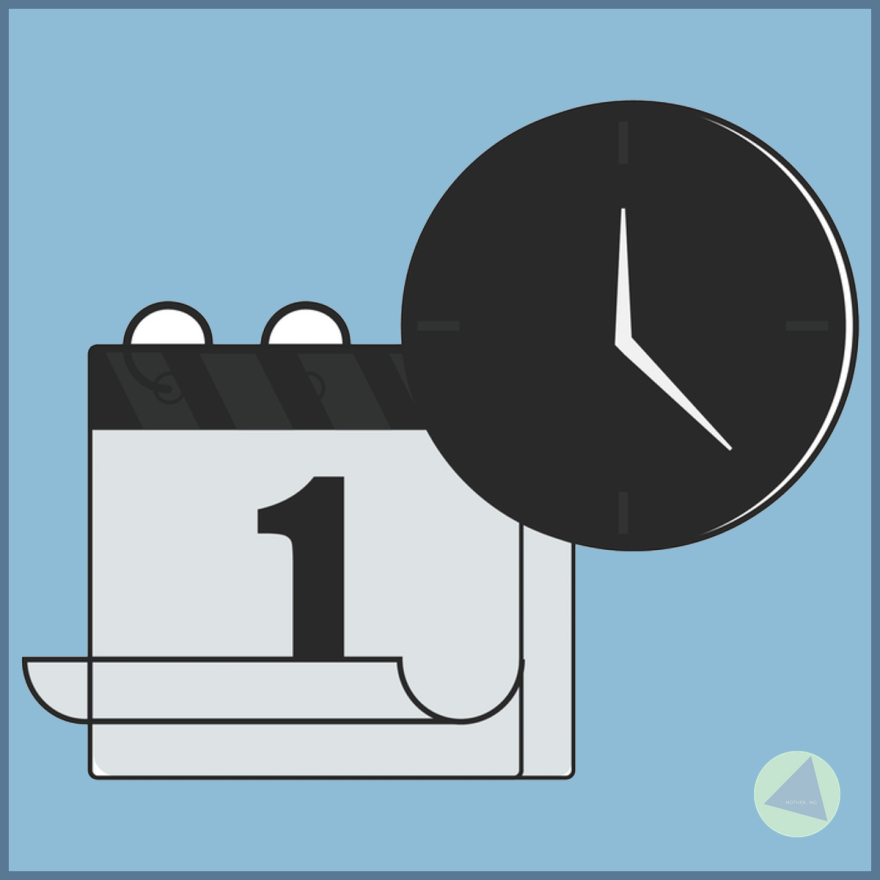 Click here to go to calendar.
Self-scheduling is available. Click on the image above to access my calendar.
If you don't see an option that fits, email me and we'll find something that works.

STEP THREE: INTAKE FORM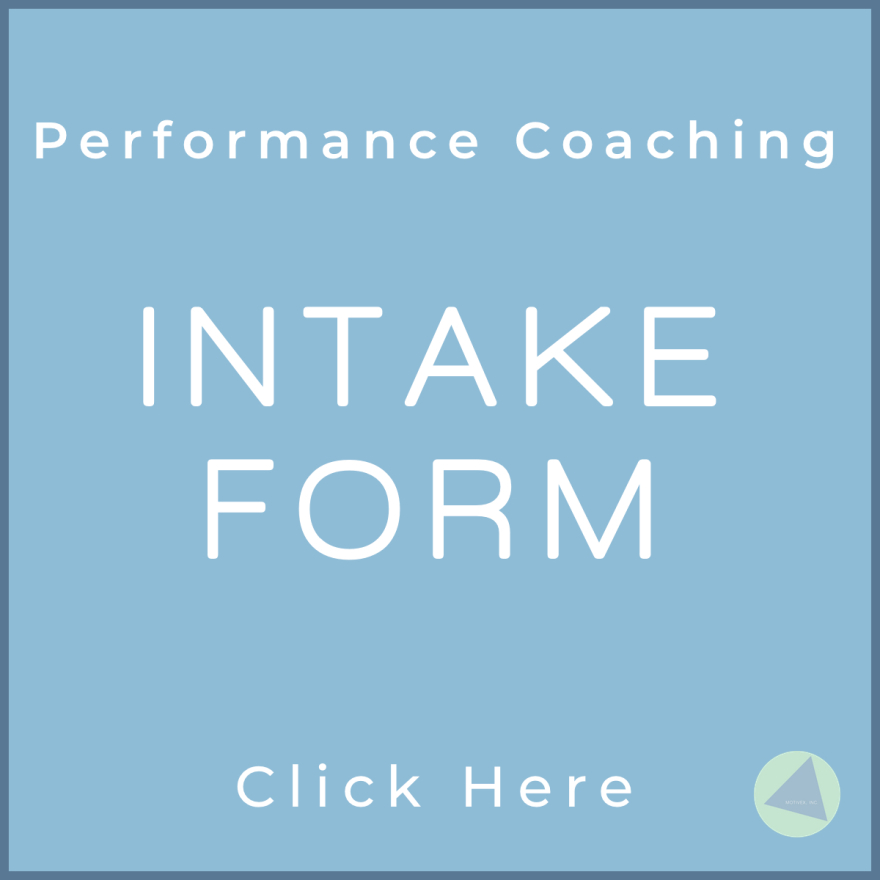 A one-time form to fill out prior to our first session that covers some important topics. (Requires login.)
Click on the image above to access the form.

FREQUENTLY ASKED QUESTIONS

QUESTION: How long is this coaching program?
ANSWER: The package contains 4 in-depth coaching sessions and 3 check-in laser sessions. You can schedule the in-depth sessions once a week, once a month, or somewhere in between. The frequency depends on your goals. The package is good for 6 months from registration.

QUESTION: Do we meet on Zoom for all our sessions?
ANSWER: Yes, we meet on Zoom for all the sessions. Login information is always provided in the two reminder emails that come 1 day and 1 hour in advance of our session.

QUESTION: How do these 90-minute coaching sessions work?
ANSWER: Think of these sessions as in-depth strategy meetings. We will take a close look at the steps you've taken toward your goals and the obstacles or hindrances you are facing as you move forward. We will unpack the mental blocks and limitations and brainstorm ideas for overcoming the obstacles you face. (This is the area where true change takes place.) We will work together to assign new homework to keep your momentum going.

QUESTION: How can I best prepare for my coaching sessions? I want to get the most out of our meetings.
ANSWER: Completing your self-assigned "homework" is the primary way to prepare for your next session. Secondly, prior to our session complete the SESSION PREP FORM to organize your thoughts and focus on what's most important to you.


QUESTION: How do I share my homework with you?
ANSWER: Bring your homework to our next session. We'll discuss it then, and we can do a screen-share on Zoom if there is something we want to look at together.


QUESTION: Is the homework time-consuming and complicated?
ANSWER: The homework is something that we both agree on. It's usually about taking steps to move you forward with what you're aiming to accomplish. Generally, your homework is about exercising the confidence to try things a different way. Other times, your homework will be about making lists or journaling observations. (If you get stuck on the homework, I'm just an email away.

QUESTION: What is your coaching style?
ANSWER: Direct, caring, and professional.


QUESTION: Is there a payment plan?
ANSWER: No, I've never had one for this program and there likely never will be one. If you're determined enough, you will find a way to do this in one payment. (PayPal credit might be a good choice.)


QUESTION: After my 4-session package is over, what if I decide that I want ongoing coaching support for a while longer?
ANSWER: You can renew the 4-session package as often as you wish. You can even set up a recurring payment if you'd like to "set it and forget it," until you pause or cancel.

SESSION PREP FORM (OPTIONAL)
This is a simple 3-question form used to organize your thoughts before our upcoming session. Filling out this form helps us make the best use of our session time by being able to jump right in to the topics that are important to you. (Requires login.)